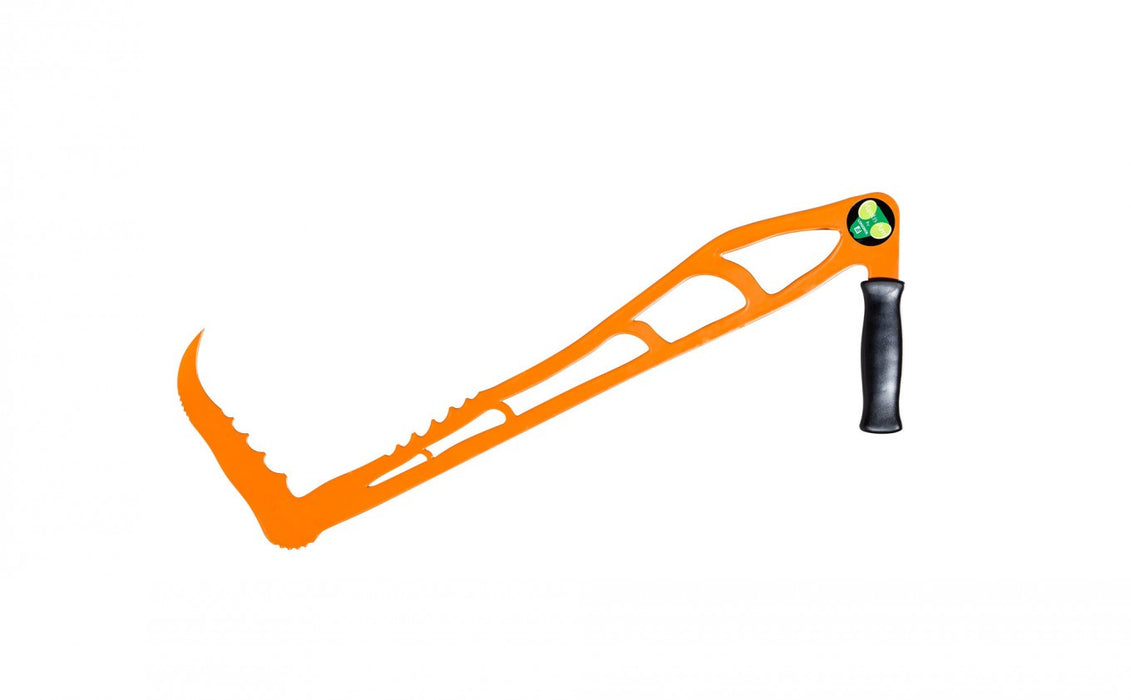 Extend your arm
The Smart-Sappie is a tool inspired by the strong arms of the praying mantis. It holds, pulls and turns with good reach. Perfect for lifting objects from the ground. A remarkably useful gadget that spares your back when you are working out in the woods, in the fields and in the woodyard.
How to use the Smart-Sappie
At the sawmill this device gives you better reach. At a safe distance, you can roll logs onto the sawmill. You do not need to bend and reach out for the logs and you avoid getting in the way of a rolling log. In addition, the Smart-Sappie has teeth on the inner side of the grabber. You get hold of slabs and boards that are lying on the ground and can move them without bending your back or knees. When handling big logs, you ram the jag in to get a better grip at the right height.
Lifting hook inspired by nature
The Praying Mantis has been the inspiration for this new device from Logosol – the Smart-Sappie. With the ingenious leg structure of the praying mantis as a pattern, Logosol has created a device that can be compared to an extended lifting hook with added features. The Smart-Sappie makes it easier for you when you are working with logs and firewood. But above all, it is a matter of your safety.
Target group for the Smart-Sappie
- Cottage owners
- Forest owners
- Forestry contractors
- Arborists
- Firewood management
- House owners
Technical data
Dimensions: 575 x 305 x 12 mm
Steel quality: S355MC
Colour: Orange. Ergonomic plastic handle.