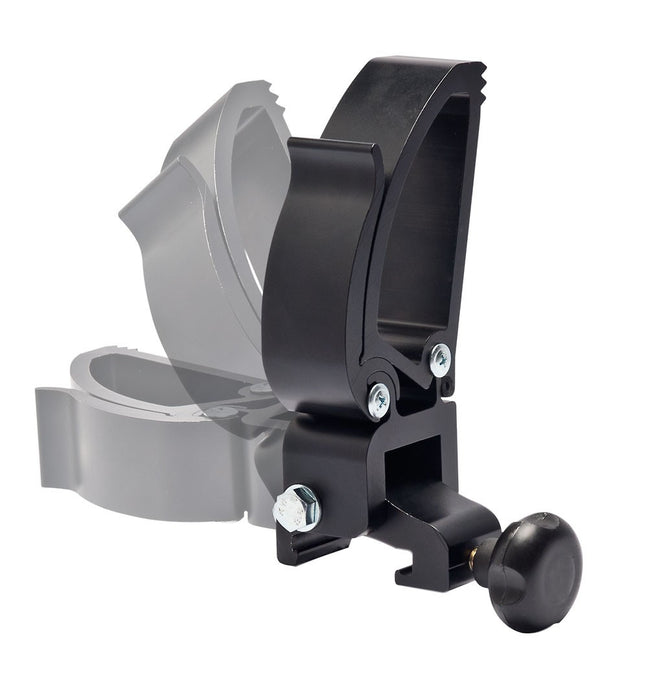 Compatitable with M8 and Farmers M8
Keep the Largest Logs in Place
Upgrade your LOGOSOL Sawmill with the latest accessory, and you can safely and accurately saw the largest logs of the season.
Experienced LOGOSOL Sawmill owners have asked for sturdier log clamps. Log Clamp XL fits on the models M7 and M8 and keeps the largest logs in place. An exceptionally useful accessory when you are going to edge boards.
The clamping function of the log clamp is stepless and self-locking in all positions. The clamp arm can be folded sideways, and is by this also adjustable in height. In its uppermost position it clamps the workpiece 15 cm above the log bed, so that the workpiece is pressed against the side fence with great force.
Just like the LOGOSOL Sawmill, this accessory is made of anodized aluminium, a lightweight material that can stand the load of oversized logs. As always, the design is both stylish and functional.