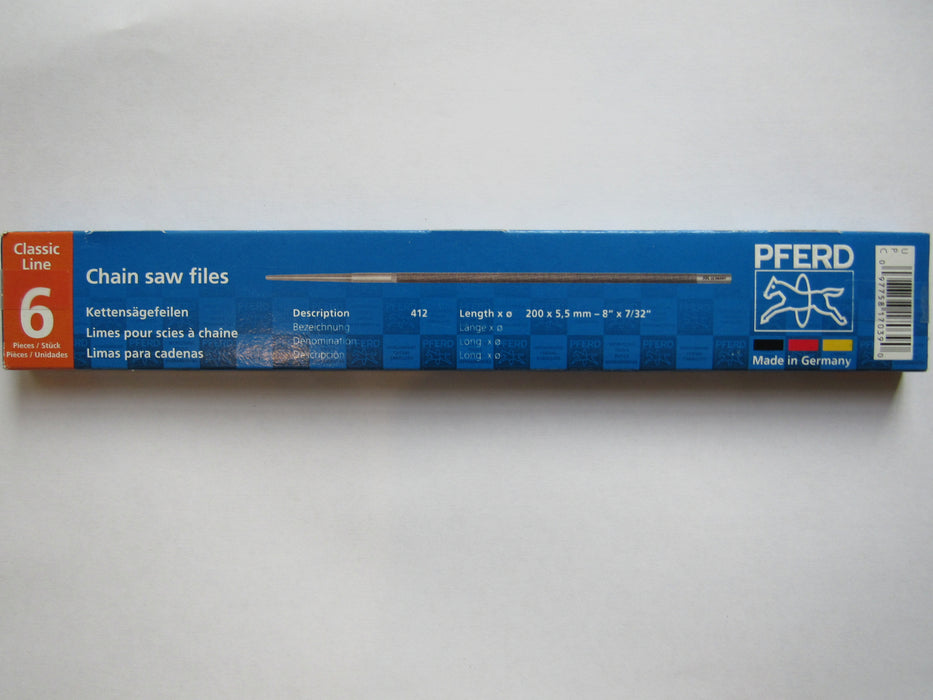 Pferd Chainsaw Files 3/16 4.8mm x 200 Pack of 6
Why use files from PFERD?
For almost 200 years, PFERD files have been renowned worldwide as a top-quality product. With their constant high cutting performance, they reduce the cost of labour-intensive manual work and will thus provide significant economic benefits. PFERD files still achieve an excellent surface quality after long periods of use. PFERD has used its centuries of experience to develop perfect file shapes and cuts for use in forestry with practical use in mind.