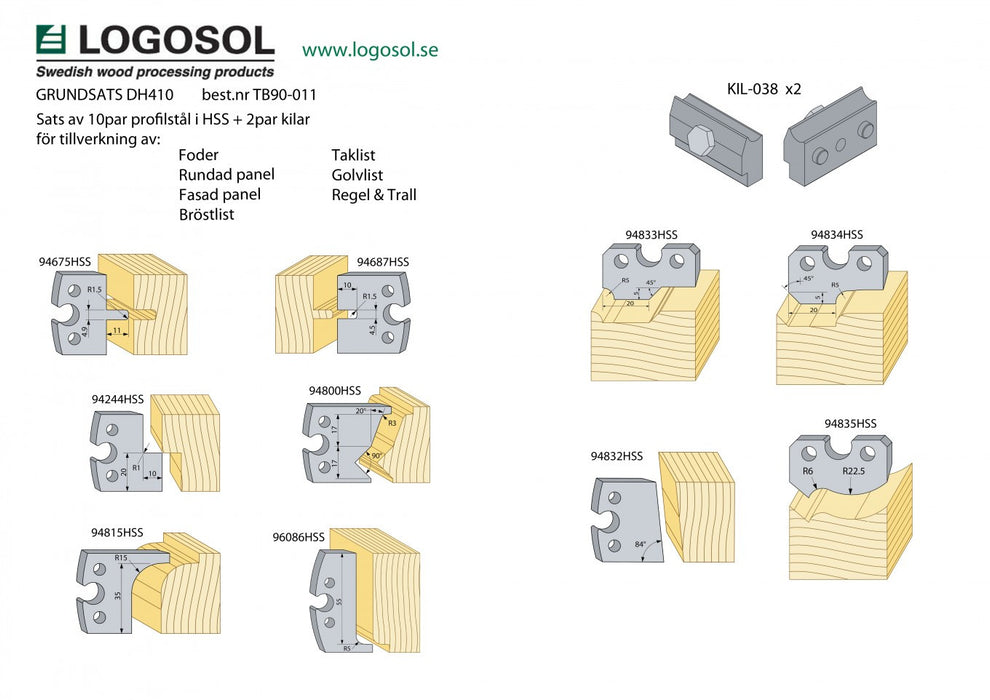 Cutting Knife set for DH410
The package includes:
10 pairs of moulding knives of HSS, and 2 pairs of knife gibs. The starter package of moulding knives enables you to produce a wide range of profiles. Our experience tells us that these profiles will without doubt be very useful to you.