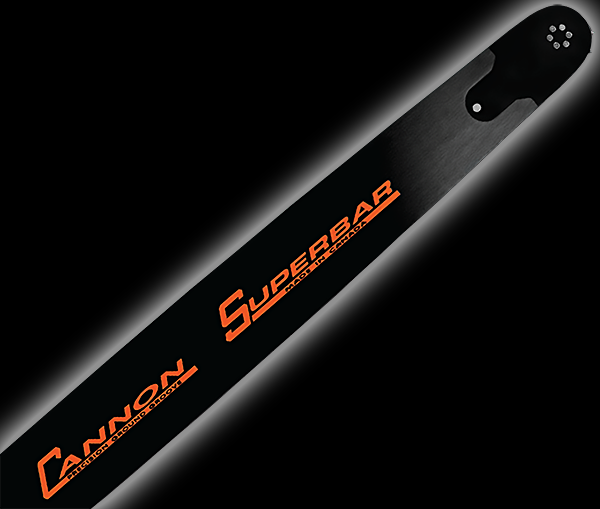 Cannon Superbar 30 Inch Stihl Mount S1 CSB-S1-30-63-3 – REPLACEABLE SPROCKET TIP, S1 Mount, 30 Inches, .063 Gauge, 3/8-0.375 Pitch, 98 Drive Links
This bar fits the following chainsaws:

029, MS290, 031, MS310, MS311, 034, MS340, MS341, 036, MS360, MS361, MS362, 038, MS380, MS381, 039, MS390, MS391, MS400, 041, 044, MS440, MS441, 045, MS450, MS451, 046, MS460, MS461, 048,MS500i, 065, MS650, MS651, 064, MS640, MS641, 066, MS660, MS661.

Product Highlights
Available in .325″, .375″ or .404″ pitch single rivet sprocket noses
Motor mounts available for most makes and models of chainsaws
Precision squared and flame hardened rails
Stress relieved heel prevents cracking and reduces vibration
Available in .050, .058 or .063 gauge
Available in lengths from 16 to 84 inches
Precision ground groove
Made from formulated, cold rolled, annealed, heat treated, surface ground, and stress relieved steel. This provides the best possible characteristics of wear resistance, strength, durability, straightness and elasticity.
The Cannon SuperBar power plus profile maximizes cutting power and chain speed while reducing damage from loose chain.
A precision ground groove to within .002″ means straighter cuts. Each groove is individually centered for even rail wear and superior durability. This increases rail strength and reduces damage from pinches. Also, if the chain rides exactly square to the rail, the result is smoother and straighter cutting. Milling marks, commonly found in the competitions bars, are eliminated. Thus, the groove is tighter and sloppy chain travel occurs much less.
Cannon SuperBars have flame tempered rails that are hardened to 5 points more than the tie straps on the chain for much longer bar life. This hardening penetrates deep to allow for multiple bar repairs and rebuilds. With the chain running straight and true, the result is a faster and smoother cut.