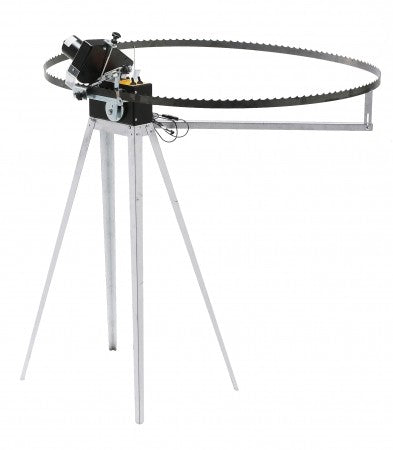 The blades become as good as new!
The LOGOSOL Grindlux sharpens your band blades fully automatically. A feeder arm feeds the blade forward and a clamp, which is fitted to the blade, turns the machine off when it has sharpened the whole way round. Tooth rake angle, gullet depth and take-off are adjustable.
Razor-sharp sawblades are crucial for a perfect sawing result!