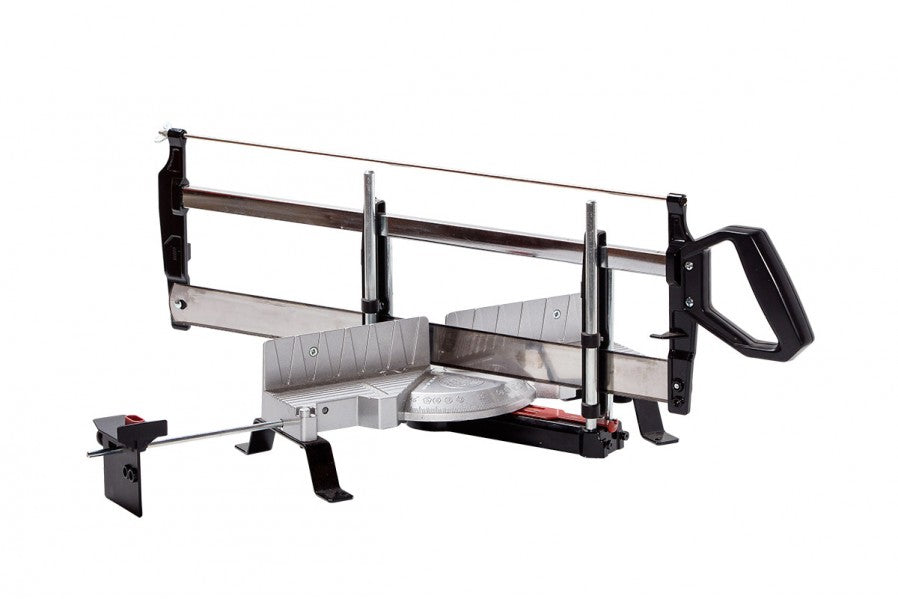 The ultimate solution for exact mitre cuts
Nobex Proman is the ultimate solution for many tasks where exact mitre cuts are demanded. The stability of the precision moulded table along with low friction blade guides increases the accuracy of every cut. The superior accuracy has given Nobex Proman a world wide reputation of being the only mitre saw that is exact enough for qualified picture framing.
Special features
General purpose saw for wood and metal applications.
Ensures accuracy to 0.2°
Indexable mitre angle setting.
Grooves on table surface for cutting compound angles.
Fast-action work clamp.
Repeat length stop.
Technical data
Table lenght: 350 mm
Cut height: 110 mm (work-piece)
Clamp: 1 Fast action clamp
Total weight: 2,6 kg
Standard blade: 24 tpi