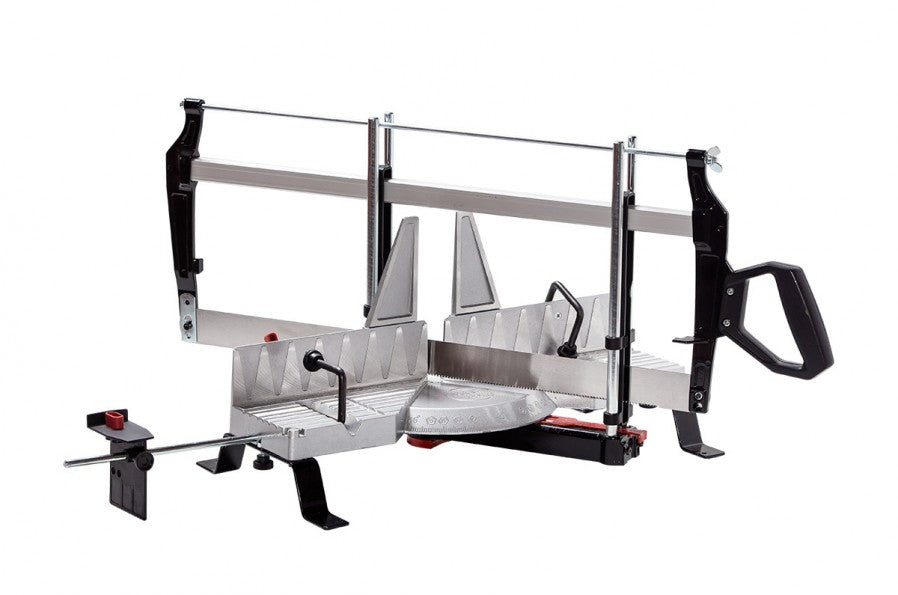 Probably the best mitre saw in the world!
The Nobex Champion is a genuine professional's tool and has the biggest capacities of any mitre saw. Features include indexable mitre angle setting, grooves on the table surface for cutting compound angles, a fast-action work clamp which operates on angled as well as straight surfaces. Included is a rear fence extender which gives improved support to tall workpieces.
Special features
Large capacities of up to 180 mm in depth and 125 mm at 45°
Ensures accuracy to 0.08°
Indexable mitre angle setting.
Grooves on table surface for cutting compound angles.
Adjustable depth stop.
Fast-action work clamp, can be mounted in two positions to hold the work piece securely.
Repeat length stop, specially designed for a mitre cut.
Paralell parking. Very useful for storage and transport.
Technical data
Table lenght: 500 mm
Cut height: 180 mm (work-piece)
Clamp: 2 Fast action clamp
Total weight: 5,6 kg
Standard blade: 18 tpi